Broadcasting webcam video stream online
Stream webcam video
Welcome to my streaming webcam video online page. On this page, you'll find my webcam video stream that is broadcasted from my webcam. For the most part, the webcam will be positioned so that I can see part of my front yard from remote locations. In addition to the camera streaming images of my front lawn and driveway, I've also got a few other ideas of what to broadcast but nothing definite. Initially, this page was created to display a webcam video stream from an old web camera that had been stuffed in a box in the garage.

The webcam shown on this page is a really old Logitech web cam, in fact it's one of the really early models so old that the white camera now has a yellowish tint to it. The web cam is connected to a VA Linux Systems Fullon 2X2 that someone gave to me because they were not able to do anything with it. While I plan on keeping this camera on as much as possible, there will be times when it is turned off. If that's the case, you'll see either a blank screen or a static image in place of the streaming webcam video.
Sponsored Links: View the nukemdomis webcam: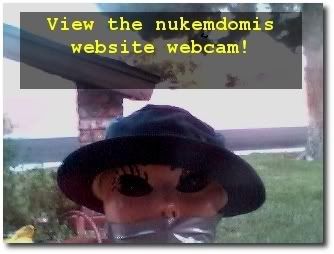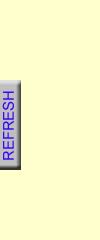 Broadcast webcam video
The nukemdomis website webcam refreshes at a slow speed continuously just as long as I have the server powered on and if it's daylight outside. To view the webcam stream at a much higher refresh rate, use the "nukemdomis" link above the webcam images. In order to operate and then broadcast webcam video right onto my website, I used a free webcam application called EyeSpyFX. EyeSpy is a simple easy to use program for showing your webcam video online and in a sense, on your website.

When it comes to broadcasting your webcam video through the Internet and onto your website, there's a number of factors that come into play, even more so because of the way I wanted to do it. If you are trying to stream or broadcast your webcam video straight onto your website, you should check out a webcam program called Webcam XP Pro. This webcam software has a bunch of awesome features like controlling multiple webcams, motion detection, and FTP uploading for your video stream to name a few. There's lots more things that you can do with the program, I could go on all day.
Sponsored Links: View the nukemdomis webcam:

Display webcam video on your website
Before you start the task of learning how to display your webcam video on your website, make sure your hosting provider or company allows streaming video on shared hosting accounts. Unfortunately, this site is hosted on a Godaddy shared hosting account and Godaddy does not allow streaming video except for a virtual dedicated account or a dedicated account. I found out about this stipulation when I received an http 1.1 405 Method not Allowed error message. After eliminating anything that I was doing wrong, I called up Godaddy and asked them why I was getting an error message when trying to stream my webcam output directly to my site. They said it is not allowed on a shared hosting account. I should have known, "Method Not Allowed". Not a problem though, Godaddy is great in so many other ways. They rock.



---
Sponsored links:



Thanks for visiting the nukemdomis website webcam page.