Wolfenstein Enemy Territory pictures
Strategy is what this game is all about. Strategy can also be described as the roles everyone on the team does, and how they interact to win against the enemy. Wolfenstein Enemy Territory should be played understanding how to help your team. Try to think about what your objective requires for capture or what is needed to destroy it.

Don't just focus on all the little things like killing a bunch of players, instead blow up the objective or steal the parts. You should also be aware of what other people are doing and whether what you're doing is really of any benefit. For example, if your team is getting severely outgunned, maybe you could better serve your team by choosing an aggressive role.



Here is a screenshot that I took while using Fraps.
It is just the normal Wolfenstein Enemy Territory main menu.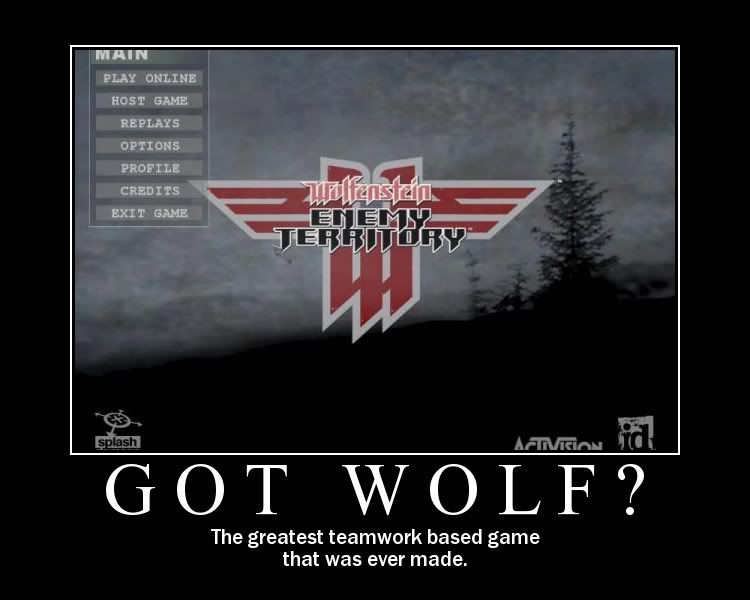 With a little bit of creativity anyone can add some
style to a picture. Makes no difference if the picture
is from your camera or from a screenshot through the computer.

As you can see I really enjoy the game of Wolfenstein Enemy Territory so naturally
this is another one of my ways to be creative. Anyone who has played this amazing
first person shooter knows that this page is excellent.
MAIN PAGE